For most businesses, "getting their message out there" is a constant challenge. If that sounds familiar, then talk to us about public relations. We can help you:
Gain valuable, targeted exposure

Open up fresh markets, creating new customer interest and enquiries

Build your profile – online and offline

Get better returns from your promotional budget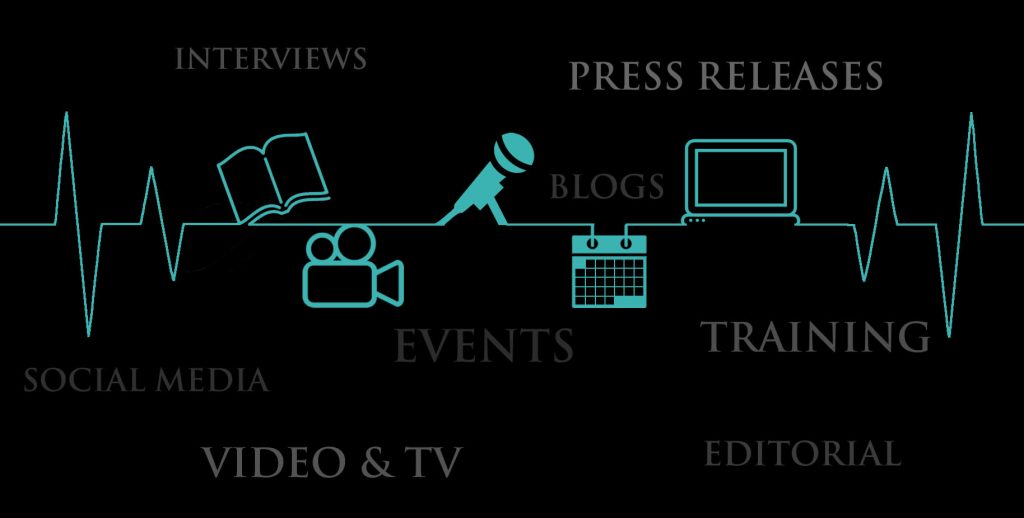 PR – an Under-rated Tool
For businesses of all sizes, public relations represents one of the industry's most powerful, versatile and cost effective promotional tools.
Larger organisations have made excellent use of PR for many years but, increasingly, smaller businesses are recognising its potential; public relations can often engage with customers far more effectively and persuasively than advertising or direct mail – and at a fraction of the cost.
PR Services
If you're looking for new ideas or additional capacity to develop a public relations campaign, then let's discuss your plans. With over 30 years of PR experience, we can support you when you need extra resources. Alternatively, we can agree a retainer agreement if you'd prefer to outsource your PR operations for a longer term.
PR Workshops and Training
If you'd like to build your own in-house PR capability, talk to us about PR workshops and training. In a single session, we can give you a grounding in the basic rules of media liaison, and that might be all you need to launch your own successful PR campaign. But if you need more intensive training, that's fine, too. We have decades of experience, covering almost every imaginable industry, so we can help you, whatever you need.
We run PR workshops throughout Lancashire and the North West.
Other PR Support
In addition to conventional media relations work – liaising with journalists and providing the necessary content – we assist with social media, photography, event management and a range of other PR-related services. What's more, we can use our long-established professional network to help you find reliable providers of audio-visual services, exhibition materials, video filming and more.
Can We Help?
If you'd like to know more about our public relations services and PR workshops, please get in touch. Call Robin Gregson on 01772 866134 or use the accompanying form.